We all know that ideas without action stay ideas and Myles Loftin has come to show that he understands that concept as well.
Myles Loftin is a 19 year old photographer who's taking action to change the stereotypical depiction of black males.
His recent project, HOODED, tackles the importance of positive representation, while providing a perfect example of said positive representation.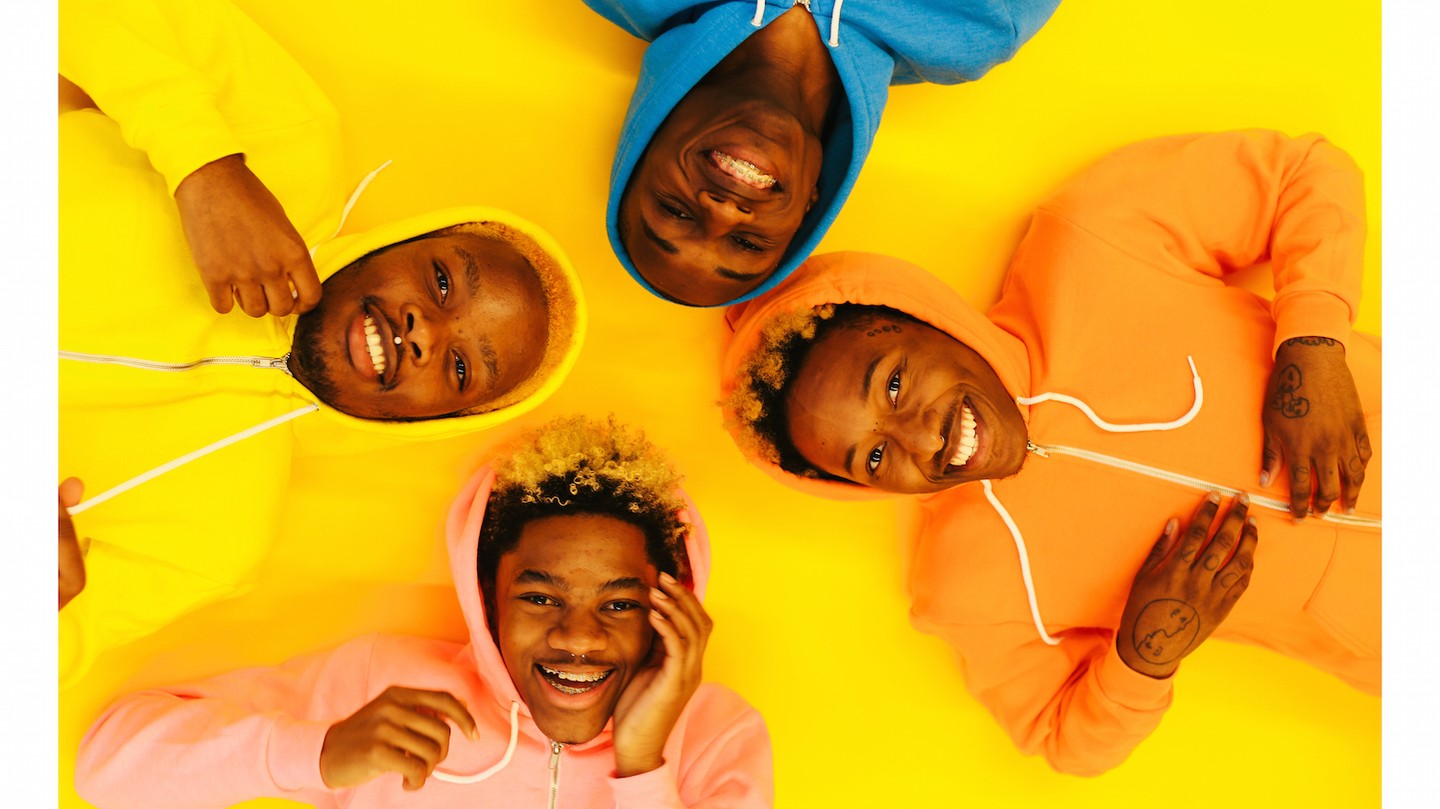 Loftin focuses on the association of the hoodie worn on black males. In contemporary American society, the hoodie is a clothing garment that seems to automatically assume a threat if on the body of a black male (see: Trayvon Martin).  Loftin seeks to take back the meaning of the hoodie through a stark contrast of the "dark, scary thug" label and that contrast is bright colors and happy young black males
. 
Thug where?
I noticed that beyond targeting the "thug" stereotype, HOODED also challenges the widespread belief that men who show any kind of femininity or emotion are gay and that being gay is terrible. I can think of about ten people off the top of my head who would automatically say these photos are "gay". The smiles on the models' faces are expressions of pure, unadulterated joy not held back by anyone's definition. Those smiles show that you truly can be whatever the hell you want, that you are defined by your own self-expression.
HOODED seeks to reaffirm that black males should be able to make unsupervised fashion choices without being labeled as something negative.
Don't sleep on our generation.