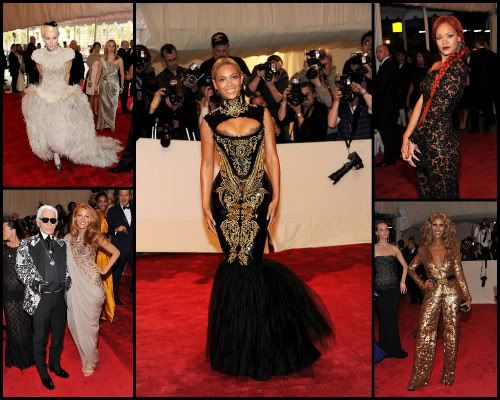 Okay so its here!! It has arrived…its the Met Gala Party..Met for Metropolitan by the way. The Metropolitan Gala is an annual exhibit that always draws the heavy hitters of fashion, any celeb or designer of the moment, and past will be there slaying the red carpet….sometimes. To the fashion world, its bigger than the Grammys, because its all blood sweat, and tears for fashion, and next year's fete will no doubt be even more explosive, thanks to the theme of this year's exhibit: "Alexander McQueen: Savage Beauty."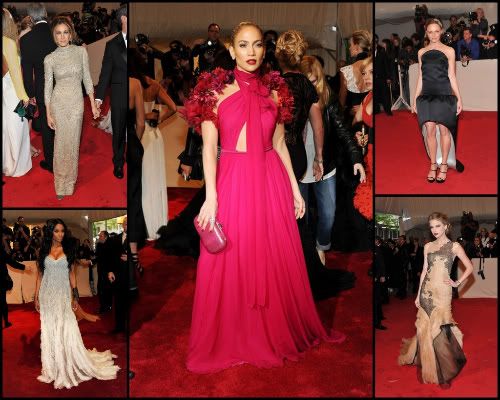 Since Mc Queens's dresses have become the subject of "cult- like devotion" among alot of fashion insighters and laymen alike. The Costume Institute's annual party has become, in many ways, the fashion community's biggest red carpet night (last year's dresses ranged from a Zac Posen meringue to a light-up Katy Perry), and adding a McQueen tribute to the mix will no doubt up both the fashion ante and the emotional energy at the event.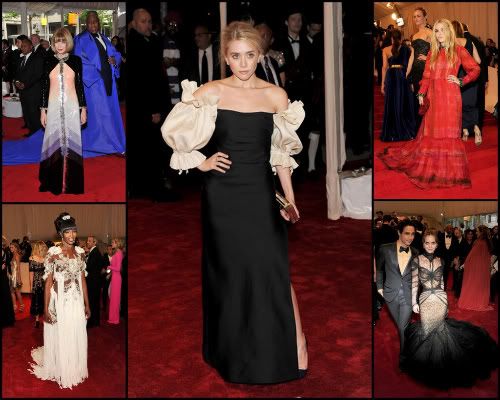 The party to end all parties originated in 1948 when the Costume Institute was founded at the Metropolitan Museum. At its inception, it was decided that the American fashion industry would both help to curate the institute and supply its entire operating budget. Eleanor Lambert, who founded the CFDA (among other accomplishments), originally ran the party. Matrons paid $50 to wear some of the Costume Institute's gowns at a midnight supper in December. Following Lambert, society figures like Diana Vreeland and Pat Buckley took turns co-chairing. Vogue Editor Anna Wintour took over in 1995, and is credited with bringing a Hollywood element to the party.
Rihanna in Stella McCartney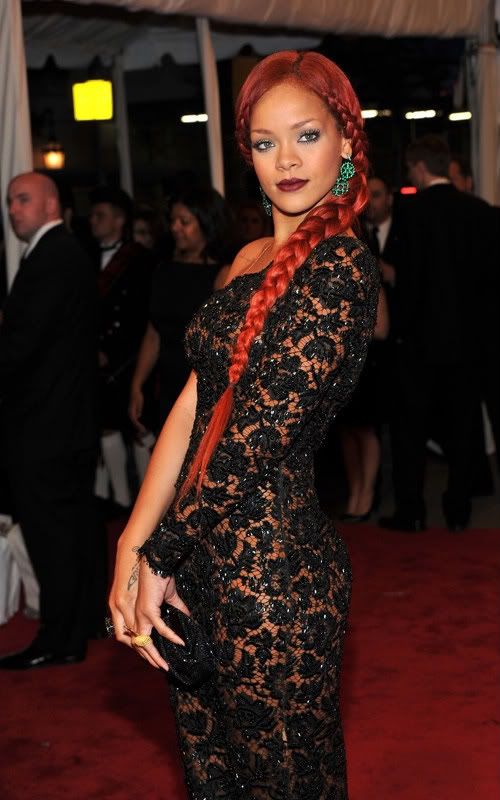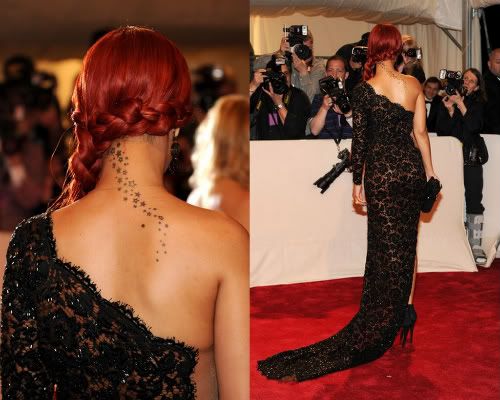 Ciara in Prabal Gurung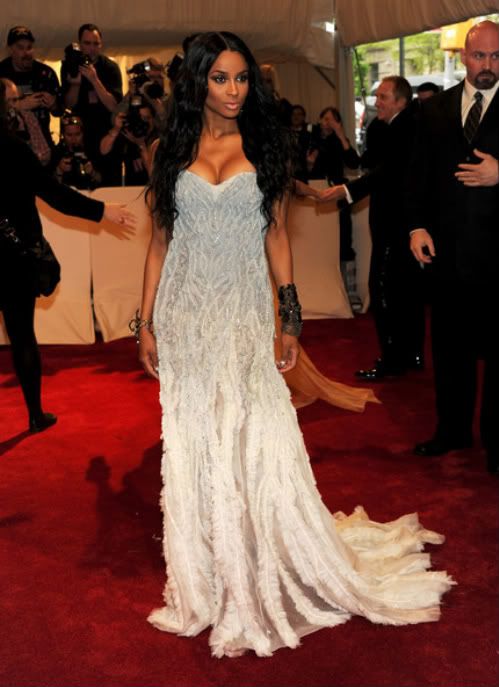 Christina Ricci and Zac Posen, both in Zac Posen
Liv Tyler in Givenchy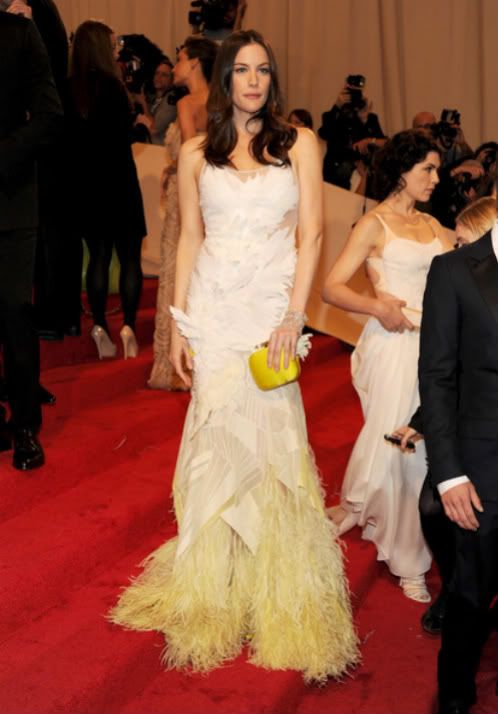 Solange Knowles in Dries Van Noten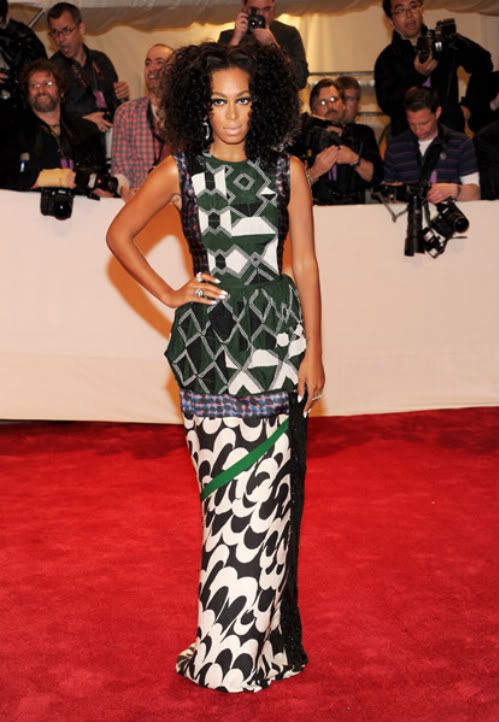 Cassie in Rag n Bone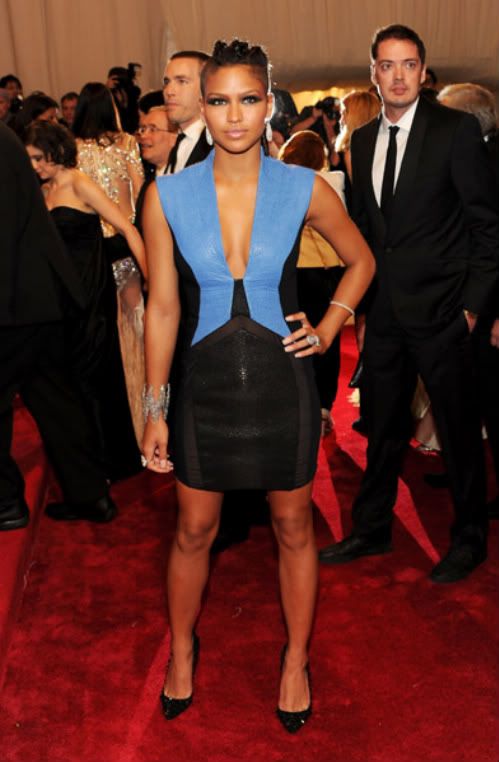 Rosario Dawson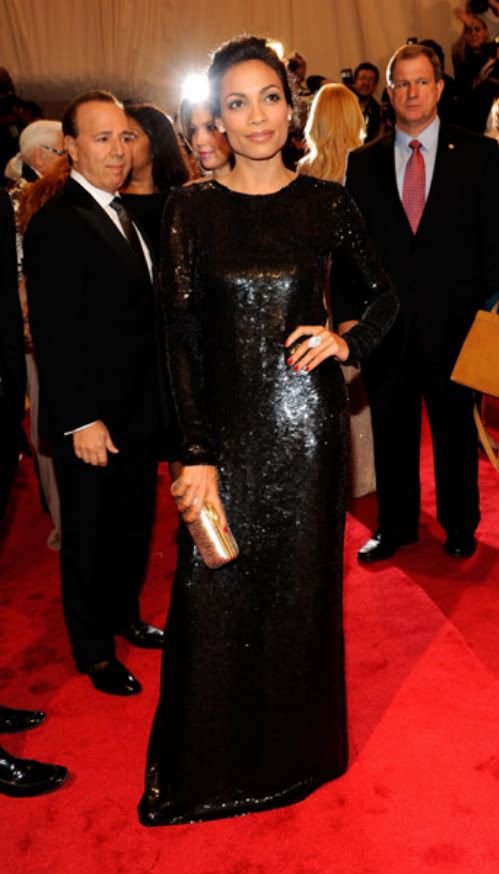 Jennifer Hudson in Vera Wang with Designer Vera Wang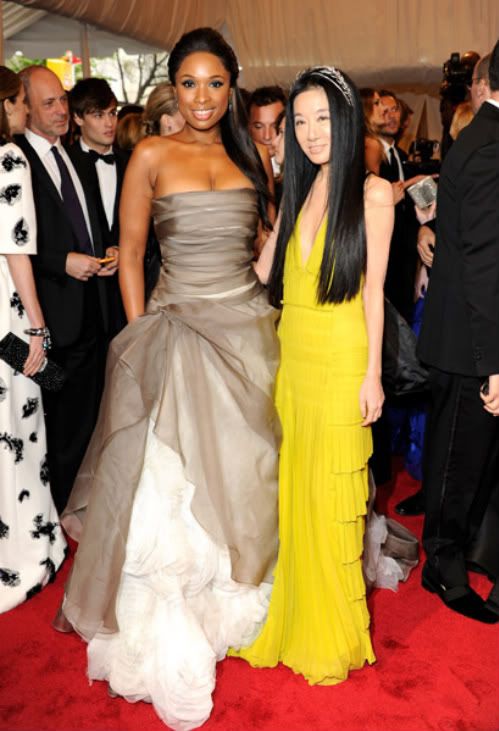 Nicole Richie in old hollywood vintage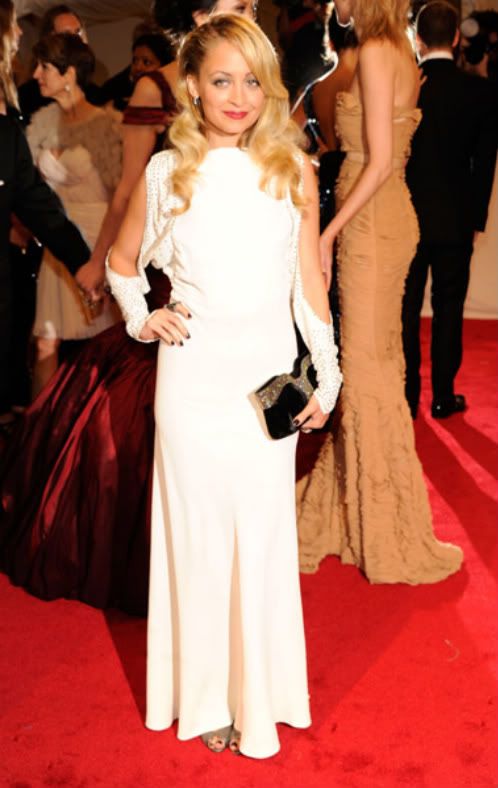 Eva Mendez in Lanvin
Super Uber Model Iman in Stella McCartney
Daphne Guinness in Alexander McQueen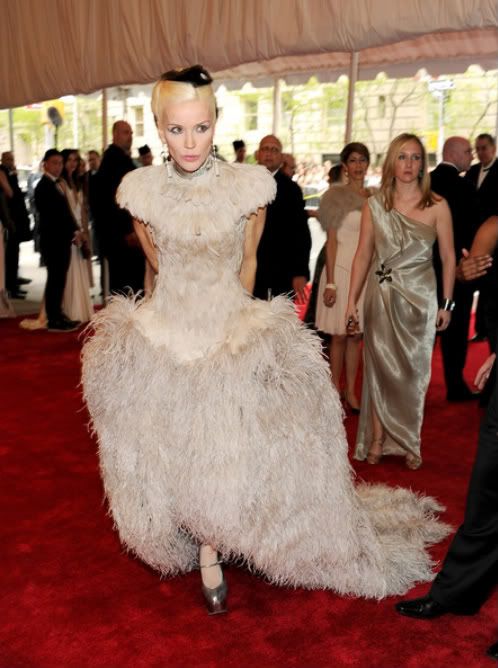 …and last but not least..my favorite queen besides McQueen himself, Beyonce in Emilio Pucci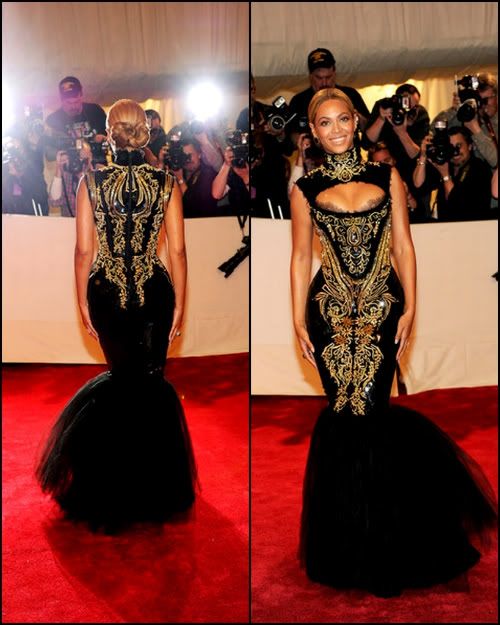 According the WWD, the exhibit which runs May 4th through July 31st, with the benefit gala on May 2nd, will also include pieces collected from a few sources: McQueen's graduate collection at Central St. Martins, selections from his tenure at Givenchy, custom-made items from the closet of Isabella Blow, and more. There'll even be a "Cabinet of Curiosities" including pieces McQueen made in collaboration with fellow designers like Philip Treacy. As Andrew Bolton, who is spearheading the exhibit, told WWD, ""After McQueen's death, we wanted to stage an exhibition to celebrate his legacy in fashion history and his contributions to fashion … McQueen had such a singular voice and he was a remarkable technician."
Source: www.nbcnewyork.com, www.stylebistro.com